Quanzhou Wecare Footwear Co., Ltd
2022-11-15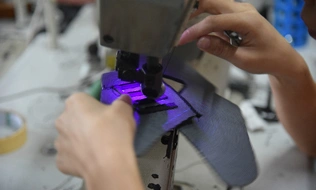 Quanzhou Wecare Footwear is one of leading safety shoes manufacturer of Joyan in China.
We offer our partners a wide range of safety shoes with accredited quality in protection classes OB, S1, S1P, S2 and S3 which all certificated with professional institute.
To provide good service and ensure the quality, our factory sticks to develop the new technology and to strict accordance with requirement of production. Not only strong QC team will 100% inspection before each delivery, but also has R&D team for creating our new products.
Thanks to long standing experience and high quality products, we won recognition among most demanding clients from the entire world.
Our Vision is to protect every worker away from hazards working environments with high-quality safety shoes. Personal protection should be accessible to everyone – as your safety is of highest priority for us.