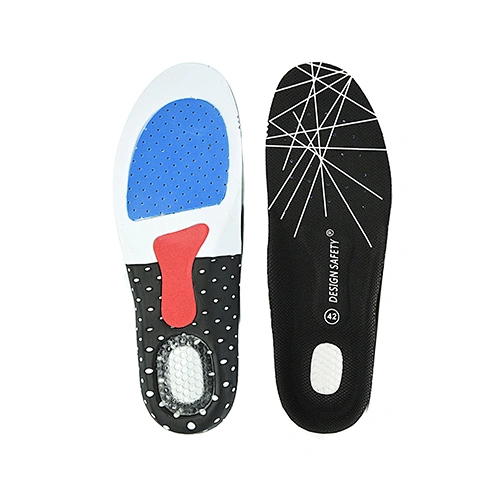 Shock-Absorbing Comfortable Non-Slip Safety Shoes Sneaker Insoles
● Black Mesh + EVA + GEL

● Size: 37-47#
PRODUCT DESCRIPTION       
The heel of the insole added shock absorber, shock absorption effect is strengthened, effective cushioning brings more comfortable foot feeling, suitable for safety shoes and sneaker. 
Arch arch design, fit the arch to stabilize the foot, not easy to sprain. These insoles are ideal for those who need extra cushioning and support during long hours on their feet. Made with shock-absorbing materials to reduce impact on feet and joints, they provide all-day comfort in safety shoes, sneakers and work boots. 
Breathable mesh cloth quickly absorbs sweat and removes moisture, easily takes away moisture, and keeps the inside of shoes dry. Improve foot health and reduce fatigue with these high-quality insoles.
Working environment: Service, construction, light industrial, heavy industrial, winter.



FEATURES                                                                                                                

                                                                                                      
 

Lightweight

Breathable

  Shock

  Absorbant 

Anti-Slip