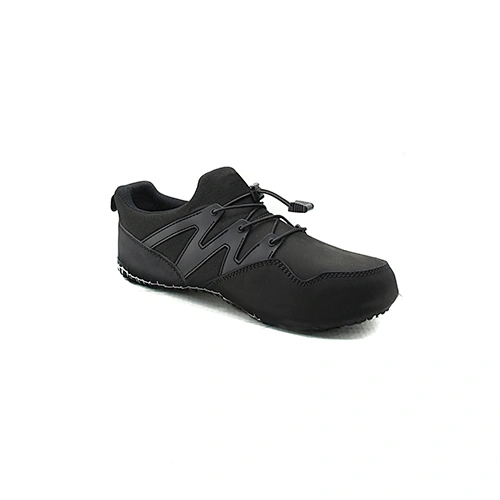 Semi-Finished Safety Shoes Upper Accessories Manufacturer
● Action Leather+PU

● 3D Breathable Mesh

● Black

● Size: 36-48#
PRODUCT DESCRIPTION       
This safety shoes upper semi-finished, simple and versatile, novel fashion, provides high-quality materials to create customizable safety shoes. 
Our products come in different shapes and sizes to cater to different needs. With our high-quality products, you can create your own safety shoes that fit your style and needs while ensuring maximum protection for your feet.
Leather & PU upper fine and durable, which make the upper simple but not simple, and details show quality. These accessories are designed to ensure maximum safety while providing comfort during long hours of work.                                             
Elastic neck design and adjustable bungee laces with pull tab is for easy on and off. Our products are perfect for construction workers, mechanics, and factory employees who prioritize safety at work.