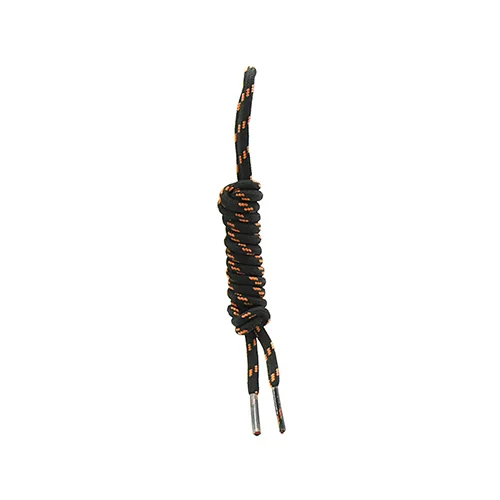 Accessories Black Safety Shoes Shoe Laces
● Black & Orange

● Polyester

● 120CM
PRODUCT DESCRIPTION       

This shoe laces leads firmly, anti-cracking and easy to perforate, more suitable for lace-up safety shoes.
More precise shoelace weaving technology than weaving cloth, solid workmanship with sufficient materials, is a quality accessories.
New process standards to ensure the color fastness of black, no fading, no dizzy staining, can maintain the original color for a long time.
Working environment:Service,construction,light industrial,heavy industrial,winter.