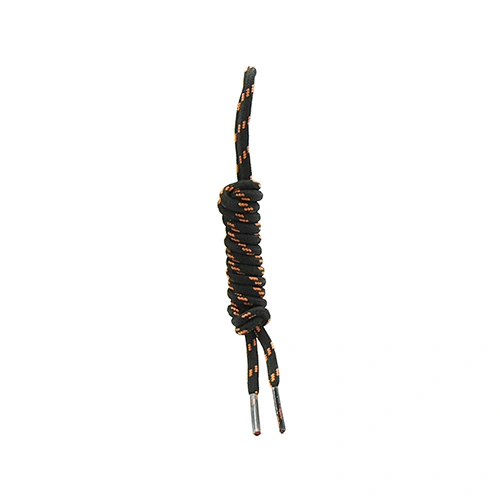 Accessories Black Safety Shoes Shoe Laces
● Black & Orange

● Polyester

● 120CM
PRODUCT DESCRIPTION       

Our Accessories Black Safety Shoes Shoe Laces are specially designed with high-quality materials to provide strength, durability, and enhanced safety for your safety shoes. This shoe laces leads firmly, anti-cracking and easy to perforate, more suitable for lace-up safety shoes.
More precise shoelace weaving technology than weaving cloth, solid workmanship with sufficient materials, is a quality accessories. With their black color, they can blend perfectly with any shoe color, and their length is perfect to keep your shoes securely fastened during work.
New process standards to ensure the color fastness of black, no fading, no dizzy staining, can maintain the original color for a long time. These laces can solve the issues of constantly having to replace worn-out laces, and to provide added safety to those working in hazardous conditions.
Working environment:Service,construction,light industrial,heavy industrial,winter.