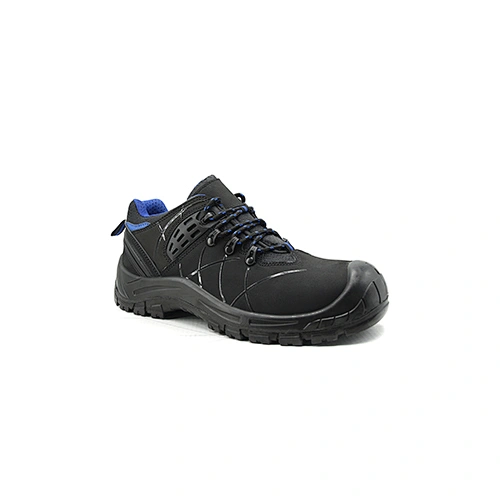 Nubuck leather Safety Shoes
● Nubuck Leather + TPU

● Comfortable EVA Coated Mesh Insock

● Double PU Injection Outsole

● 200J Steel Toe Cap

● Steel Plate Midsole

● Conform to EN ISO 20345:2011 S3 SRC
Made of high-quality Nubuck leather, these S3 steel toe cap shoes provide the ultimate protection for your feet on the job.
They are built to last and feature steel toe caps,non-slip outsoles, and shock-absorbing cushioning.
Whether you work in outdoor, construction, manufacturing or any other industry where safety is a top priority, these shoes will keep your feet protected and comfortable all day long.
They are also stylish and versatile enough to wear both on and off the job. Invest in your safety and comfort with these Nubuck leather S3 safety shoes.