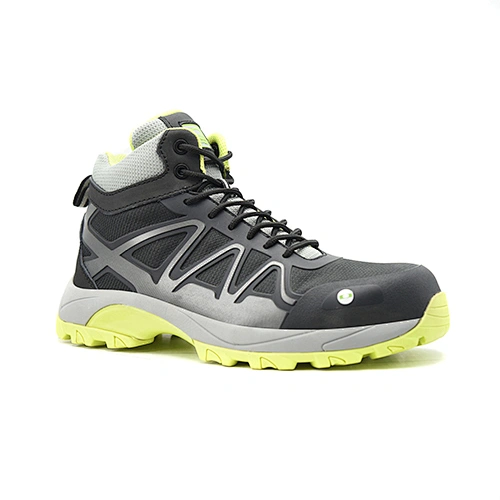 Hiker Lightweight KPU Safety Boots
● KPU Coated Mesh

● Breathable Mesh

● Comfortable PU Coated Mesh Insock

● EVA/RUBBER/TPU Cemented Outsole

● 200J Composite Toe Cap

● Anti-Penetration 1100N Composite Midsole

● Conform to EN ISO20345:2011 S1P SRC
PRODUCT DESCRIPTION       

                                                                                            

The Hiker safety boots with KPU coated mesh upper. It is light weight.

It has a 100% non-metallic construction and features a 200J composite toe and 1100Ncomposite midsole, allowing the foot to bend and move freely.

It includes cloured  mesh, which is breathable.

The EVA/RUBBER/TPU outsole, which provides incredible wear resistance, as well as excellent shock and weight reduction, and heat resistance.

Comfortable PU coated mesh insock gives you breathable comfort for a day.




FEATURES      

                                                                                                                  


 
| | | | | |
| --- | --- | --- | --- | --- |
| | | | | |
| | | | |  Anti-slip |